NEWS & UPDATES (2006-2007)
June 10, 2007
GUMIL-Hawaii volumes Gapu Ta Patpatgenka (2002) and Tampipi (2005) are now online.
April 20, 2007
GUMIL-Hawaii volume Beggang (1993) is available online.
January 4, 2007
World War II Filipino American Veterans of Hawaii, a publication edited by Leonor Aureus Briscoe and published by The Filipino Community Center, Inc. of Hawaii is available online.
October 23, 2006
GUMIL-Hawaii volumes Dandaniw (1974), Idi Kalman Ken Ita (1976), and BIN-I (1984) are available online.
August 22, 2006
GUMIL-76: Agtangkayagen ti Init (1976), the first volume of the projected entire GUMIL-Hawaii online collection is available as a PDF download.
June 4, 2006
Processing of Social Process, vol. 37 is completed.
May 18, 2006
New scan of The Filipinos in Hawaii: the First 75 Years is posted. These files have descreened images and, generally, smaller filesizes.
April 29, 2006
eFIL: Filipino Digital Archives and History Center of Hawaii officially opened. Initial resources available online include Social Process, vol. 33, The Filipinos in Hawaii: the First 75 Years, and a selection of vintage photographs.
Coinciding with FilCom's event, "Sakada Sights and Sounds," eFIL had a blessing of its new work space and assisted in setting up an exhibit of Goro Arakawa's photographic collection of early 20th century Waipahu scenes.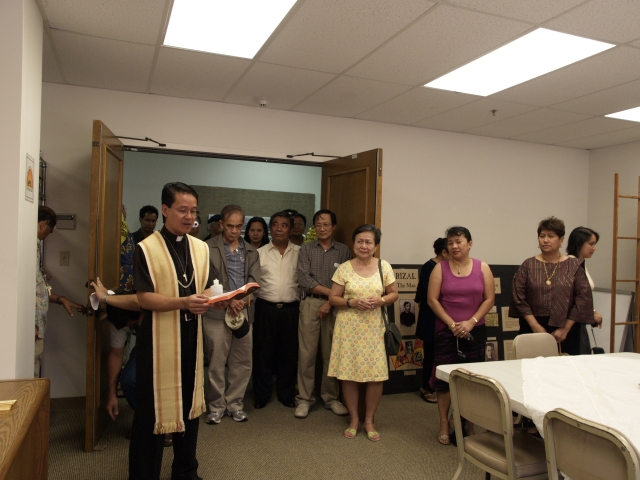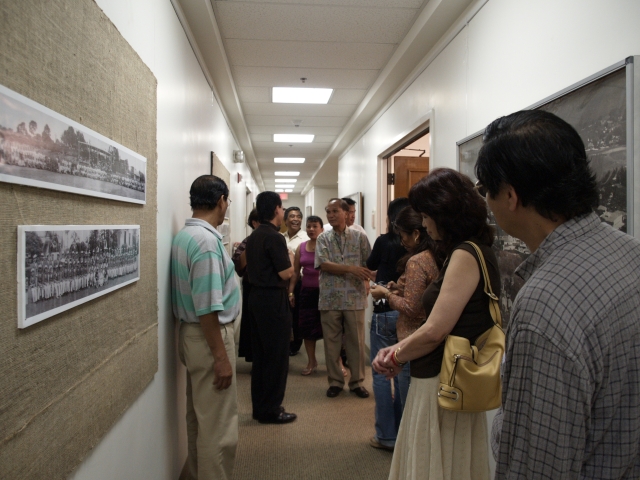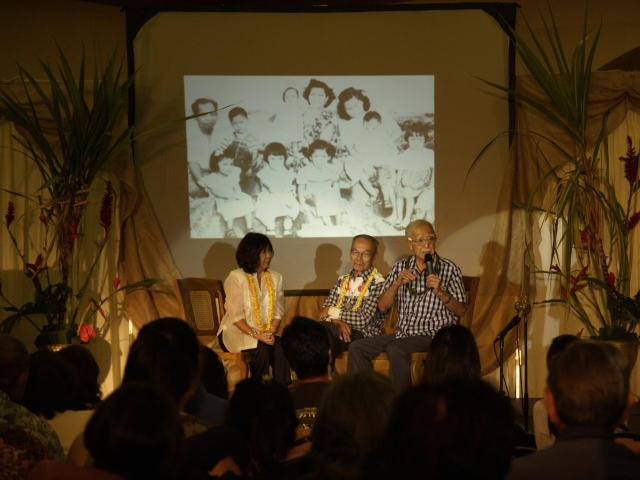 Blessing of eFIL office (top). FilCom Gallery exhibit of Arakawa photo collection (middle). "Sakada Sight & Sounds" interview of Goro Arakawa and Angel Ramos by Emme Tomingbang (bottom).
Web URL for eFIL is <www.efilarchives.org>.
Archived News & Updates