Gumil Hawaii in a Decade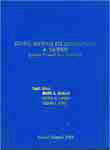 Gumil Hawaii Iti Sangapulo A Tawen (Gumil Hawaii 1981) [download]
Please cite individual articles/writers and volume title as follows:
[author (last name first)]. 1981. [story/poem/essay title] Gumil Hawaii Iti Sangapulo A Tawen, [pages]. Albalos, Mario A.; Saludes, Pacita C.; Yoro, Amado I., editors. Honolulu: Gumil Hawaii. http://www.efilarchives.org/publications (accessed [date of download]).
Message of Minister Counselor Benjamin B. Domingo
Message of Governor George R. Ariyoshi
Message of Mayor Eileen R. Anderson
Message of Pete S. Ramos
Message of Mario A. Albalos
Kablaaw ni Dr. Godofredo S. Reyes
Foreward
Introduction
--ILOCANO SECTION--
I. Tawen 1971
Pacito C. Saludes
No Apay A Nabuangay Ti Gumil Hawaii?
Amado I. Yoro
No Kasano A Naammuak Nga Adda Gunglo Dagiti Mannurat Nga Ilokano Iti Paraiso
II. Tawen 1972
Pacita C. Saludes
Dagiti Aktibidades Ti Gumil Hawaii
Amado I. Yoro
Dagiti Umona Nga Askaw Ti Gumil Hawaii Ket Pondasion Ti Panagdakkelna
III. Tawen 1973
Pacita C. Saludes
Naituloy Dagiti Rusat Nga Addangan Ti Gunglo
IV. Tawen 1974
Mario A. Albalos
Taldiap Iti Kaaddak Iti US Navy, Ti Kinamannuratko Ken Ti Sirmatak Iti Gumil Hawaii
Pacita C. Saludes
Nasam-it Ti Maragpat A Balligi Manipud Iti Bukod A Ling-et
V. Tawen 1975
Pacita C. Saludes
Plano - Aksion A Dagus!
Amado I. Yoro
Ti Silulukat A Ridaw Ti Gumil Hawaii
VI. Tawen 1976
Pacita C. Saludes
Immadu Dagiti Nakariin Ken Nagarapaap
Mario A. Albalos
Hawaii - Sabali A Lubong Ti Kinamannuratko
Amado I. Yoro
Adda Dagiti Kayaw Ken Dayaw Ti Panagtangkayagen Ti Gumil Hawaii Ken Ti Ilokandia
VII. Tawen 1977
Pacita C. Saludes
Ti Nagaget Nga Agmula, Ad-adu Ti Maapitna
Mario A. Albalos
Nakatangkayagen Ti Gumil Hawaii
Amado I. Yoro
Adda Beggang A Di Matay Iti Kinamannurat
Felipe P. Abinsay, Jr.
Ti Gumil Hawaii Ken Siak
VIII. Tawen 1978
Mario A. Albalos
Ti Gumil Hawaii Ken Ti Gimong
Amado I. Yoro
Dagiti Nakallalgip Ken Napateg A Pammadayaw Ti Gumil Hawaii Kaniak
Pacita C. Saludes
Pumingpinget Dagiti Salip Iti Gumil Hawaii
IX. Tawen 1979
Mario A. Albalos
Lumawlawa Ti Lubong Ti Gumil Hawaii
Amado I. Yoro
Dagiti Seminar/Workshop Ti Nasamay A Paggiinnadalan Maipapan Iti Panagsuratan
Pelagio Halaba
Gumil Hawaii, Dios-ti-Agngina
X. Tawen 1980
Mario A. Albalos
Maysanton A Dekada Ti Gumil Hawaii
Amado I. Yoro
Ti Akem Ken Kontribusion Ti Gumil Hawaii
XI. Tawen 1981
Mario A. Albalos
Gumil Hawaii Iti Sangapulo A Tawen
Severino V. Pablo
No Apay A Nagballigi Ti Gumil Hawaii
Amado I. Yoro
Karit Iti Masakbayan

--ENGLISH SECTION--
Melchor Agag, Jr.
A Writers' Guild Is Born
Roland A. Bueno
Gumil Moves Into the Pacific
Jaime P. Lucas
Gumil Hawaii: Cutlural Crusader
Rev. Juan F. Dahilig
Tenth Anniversary Of Gumil Hawaii
Pacita C. & Lina C. Saludes
Research And Observations
Letters And Comments
Dagitia Agdama A Kamkameng Ti Gumil Hawaii
Dagiti Editor
Acknowledgment